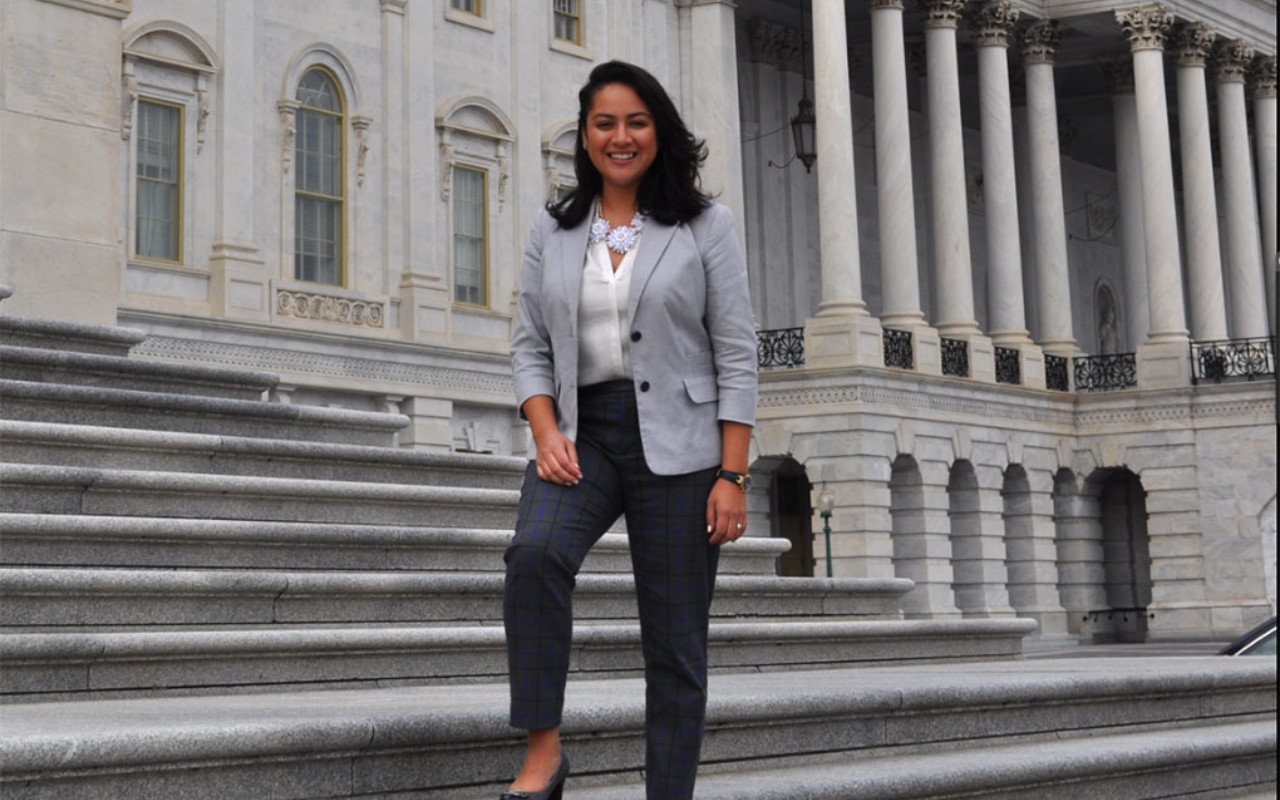 Alum Becomes Congressional Hispanic Caucus Exec. Director
This year, Dickinson College Posse alumna Valeria Carranza was appointed executive director of the Congressional Hispanic Caucus.
Since graduating in 2009 and entering the Washington political scene as an unpaid White House intern, Valeria has amassed impressive political and legislative experience on the federal and local levels.
"It's my responsibility to make sure that the 26 Latino members of Congress have the support they need to represent the Latino community on issues like immigration reform, education and the economy," says Valeria. "It's a privilege to work on policies that are very personal to me and literally impact the lives of so many families just like mine."
A first-generation Salvadoran-American, she was the first in her family to graduate from high school before going on to attend and graduate from a four-year college. A Posse internship in a Los Angeles city councilman's office was Valeria's first introduction to the impact of public service, which she has been committed to ever since.
"Posse changed my life. It also changed my family's life," Valeria says. "While I was the first in my family to graduate from college, I'm certainly not going to be the last."
Most recently, Valeria was the legislative assistant and liaison to the Congressional Hispanic Caucus for Congresswoman Linda Sánchez, leading the office's efforts on issues of immigration, voting rights, education and transportation. Previously she was deputy chief of staff for Montgomery County, Maryland, Councilmember Hans Riemer and she also worked for Congressman Mark Schauer.
"I want to empower more young first-generation people to be in these positions of power, to be at the decision-making tables, and to have our community reflected in other Congressional offices and senior positions in the administration," says Valeria.