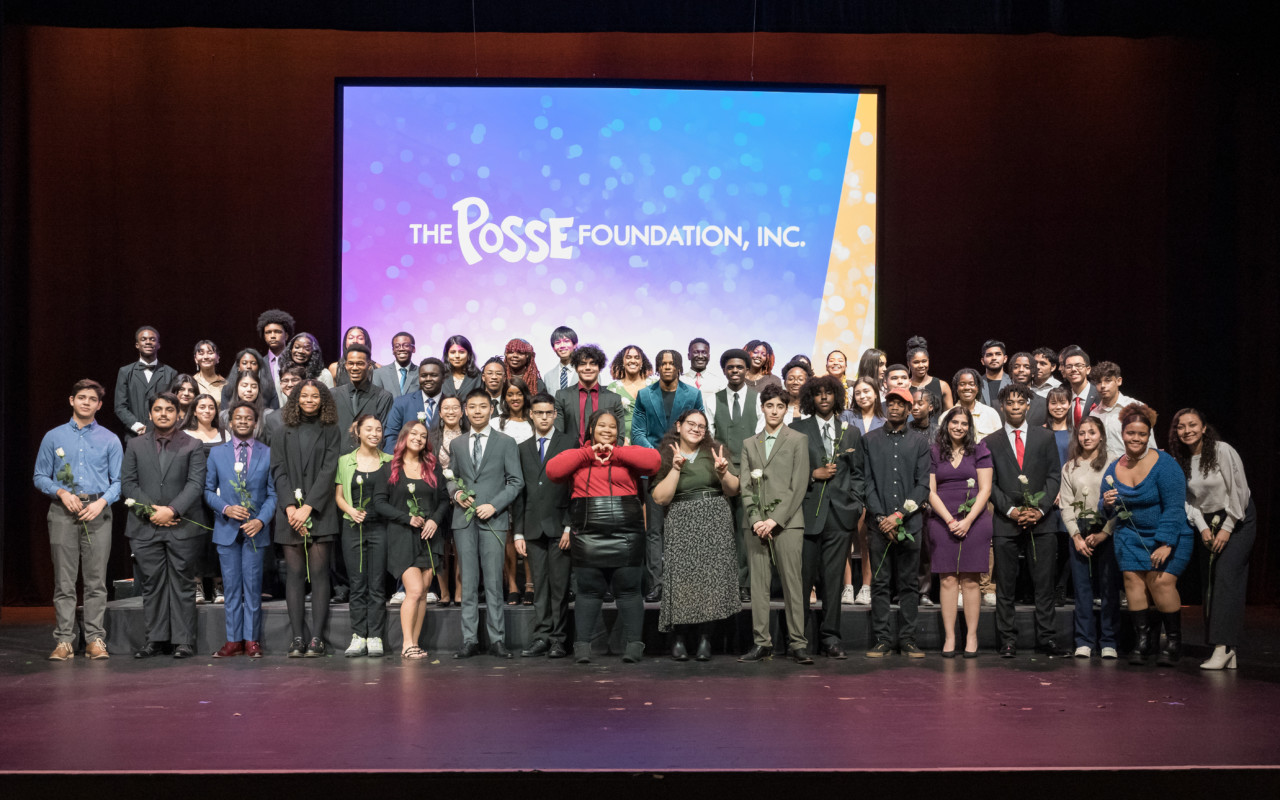 Partner Colleges Award 884 Students Posse Scholarships Totaling $190M
Posse's partner colleges and universities have selected 884 students as the newest class of Posse Scholars, awarding them more than $190 million in full-tuition leadership scholarships.
This year's winners include the inaugural Posse Puerto Rico cohorts for Cornell College and Lewis & Clark College.
Awards Ceremonies were held in January. In front of family, friends, college administrators, and other esteemed guests, the Class of 2028 was welcomed into the Posse community.
New Scholars will matriculate on campus in the fall after completing Posse's eight-month Pre-Collegiate Training Program.