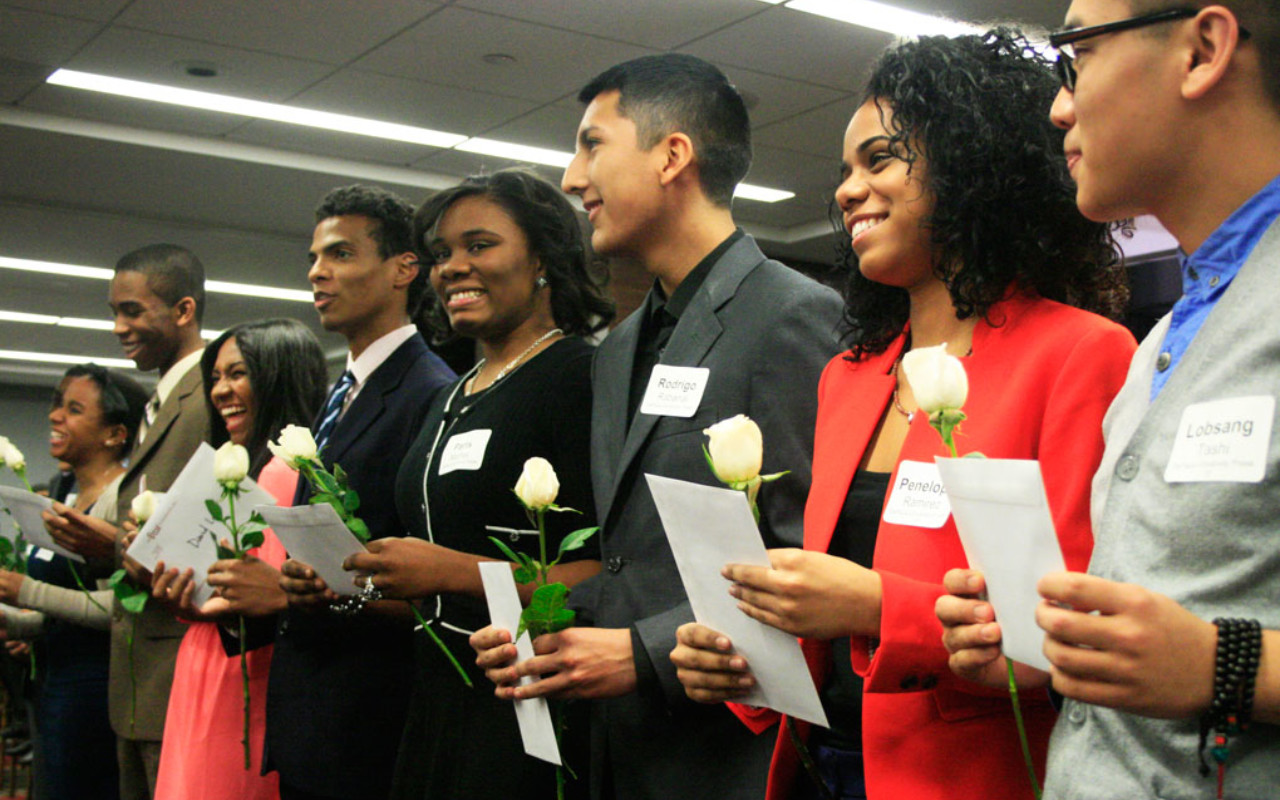 647 New Scholars Win $90 Million in Scholarships
This winter, a record number of young leaders from across the country were welcomed to The Posse Foundation, including the inaugural Veterans Posse and the first Posses from Houston. From nearly 15,000 nominated students in nine cities, 647 Scholars were selected by Posse's 44 college and university partners who awarded more than $90 million in four-year, full-tuition scholarships.
Awards ceremonies in Atlanta, Boston, Chicago, Houston, Los Angeles, Miami, New Orleans, New York and Washington, D.C. introduced each new Posse to the community. Hundreds of guests—families, Posse board and staff, college and university officials, teachers, corporate supporters and alumni—celebrated the accomplishments of the Scholars and commemorated the start of their Posse journey. Following eight months of Pre-Collegiate Training, they will matriculate on campus in the fall.
To date, Posse has identified, recruited and trained over 4,800 Scholars who have collectively won $577 million in merit-based scholarships from the nation's top colleges and universities.