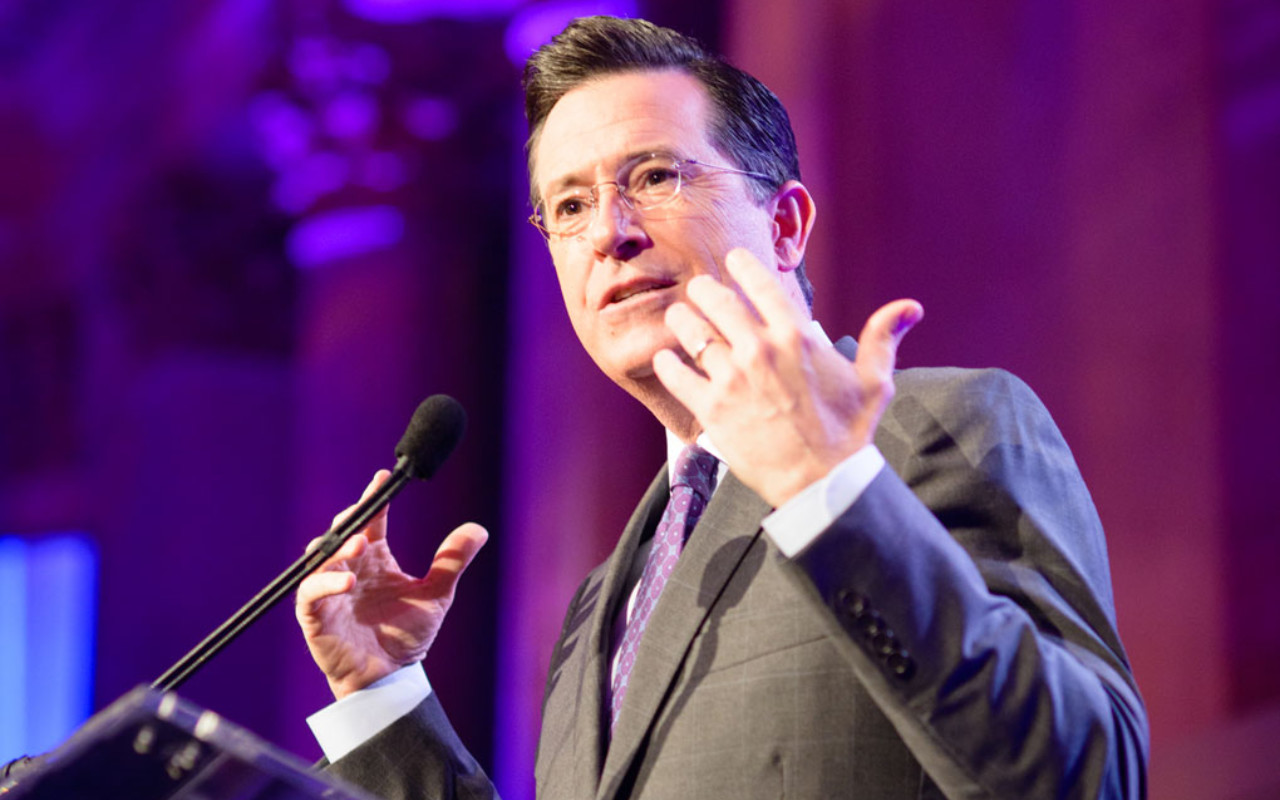 25th Anniversary Gala Raises More Than $3.6 Million
On Wednesday, May 21, 2014, The Posse Foundation held an elegant black-tie gala in celebration of 25 years of Posse Scholar success. More than 700 guests gathered at Cipriani Wall Street in downtown Manhattan and helped raise more than $3.6 million to support the Posse program.
The gala, which honored the accomplishments of thousands of Scholars, opened with a video message from First Lady of the United States Michelle Obama, who congratulated Posse on its anniversary and praised Scholars and alumni for their leadership.
A true evening of stars, the program included 60 Minutes correspondent Lesley Stahl as emcee for the 10th consecutive year and special appearances by The Colbert Report host Stephen Colbert, and actor and comedian John Leguizamo. Iconic, award-winning musician James Taylor performed several songs for the mesmerized crowd.
Special tribute was paid to Tim and Jeff Ubben for their incredible philanthropic commitment to Posse. With a long history of supporting the organization—Tim helped found Posse Chicago and has been on the national board since 2000 and Jeff has served as national board chair since 2008—the father and son pledged to increase their cumulative giving to $25 million each in recognition of Posse's milestone anniversary.
Vanderbilt University, Posse's first partner institution, was represented by Mark Dalton, chairman of the university's board of trustees and CEO of Tudor of Investment Corporation; Shirley Collado, an alumna of the first Vanderbilt Posse and dean of the college and associate professor of psychology at Middlebury College; and all 11 members of the 25th Vanderbilt Posse.
Special recognition was given to Posse's newest program models for students majoring in STEM (science, technology, engineering and math) fields and for post-9/11 veterans of the U.S. Armed Forces. Scholar Shakhari Badgett was introduced by her younger sisters and spoke about her motivation to succeed at Bryn Mawr College. Members of the first Vassar College Veterans Posse joined Stephen Colbert on stage to acknowledge the importance of teamwork for veterans making the transition to college.
Posse is grateful to Comedy Central for producing the video tributes to Scholars and Posse programs. Posse also thanks Vanderbilt Posse alumnus Mason Richards, his Maurva Productions team, and Vanderbilt Posse alumnus Issa Deas for their creative contributions to the event.