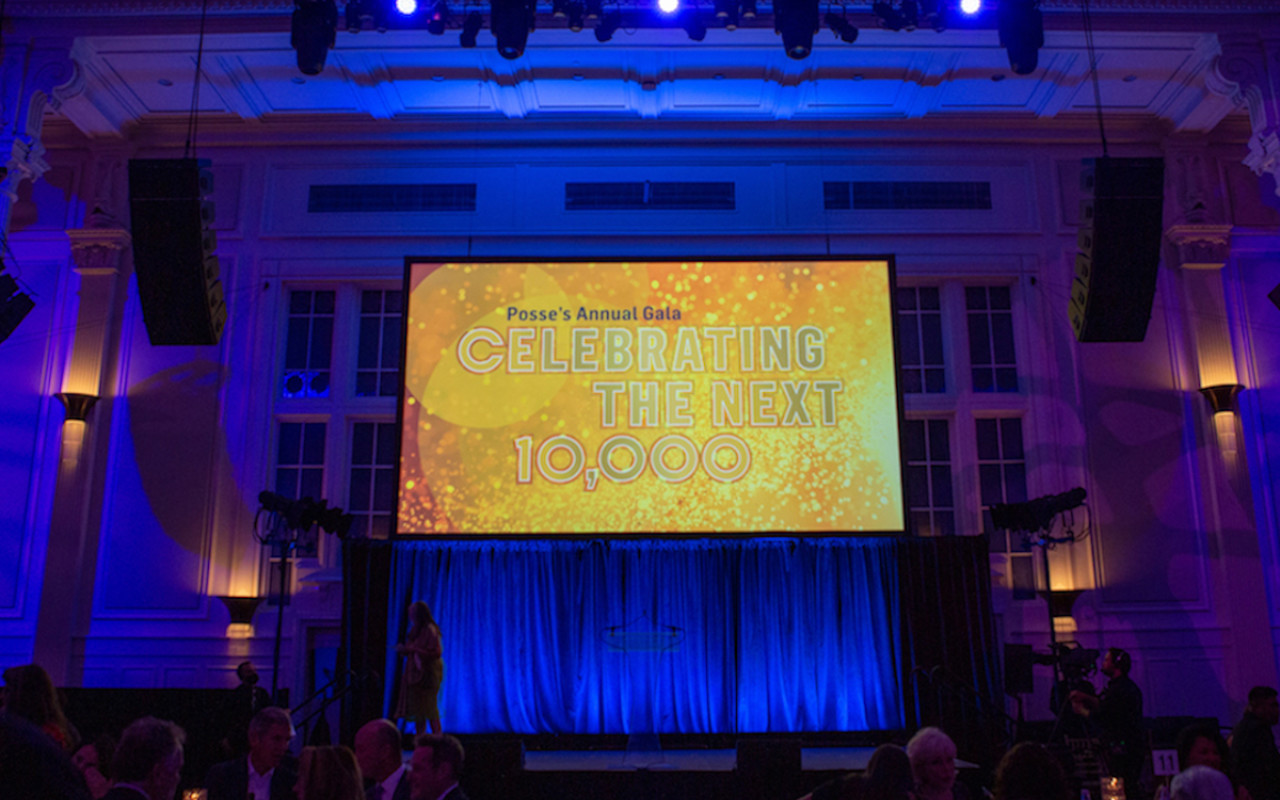 2021 Gala Honors Community Leaders, Recognizes 10K Scholar, Raises $2.5M
The Posse Foundation held its annual gala this September in New York City. The event celebrated a milestone year, honored leaders in education and the community, and raised $2.5 million to support the Posse program and Scholars.
In a hybrid presentation, this year's gala welcomed a live-streaming audience via YouTube in addition to limited in-person guests. Entitled "Celebrating The Next 10,000," the night's program was emceed by 60 Minutes correspondent Lesley Stahl, and included presentations of the Posse Star award to community members who have exhibited leadership, who make a significant contribution in the field of education, and who positively affect people's lives.
"The common thread is that Posse Scholars are all engaged in making lives better and in building stronger communities."

Chancellor Rebecca Blank
Since 2013, Posse Star awardee Rebecca Blank has served as chancellor at the University of Wisconsin-Madison, Posse's biggest institutional partner and one of the largest research universities in the United States. In her time at UW-Madison, she has presided over major efforts to expand access and improve educational outcomes, making sure that students are prepared to succeed in a rapidly changing economy. Chancellor Blank has been a strong supporter of Posse at UW-Madison, which was the first public institution to join Posse in 2002. Today, UW recruits the most Posse cohorts of any single institution, with over 170 Posse Scholars from four cities on campus.
"Our UW-Madison Posse Scholars are just an extraordinary group," Chancellor Blank said as she accepted the Posse Star award. "We've graduated more than 400 Scholars since 2002. The common thread is that they're all engaged in making lives better and in building stronger communities."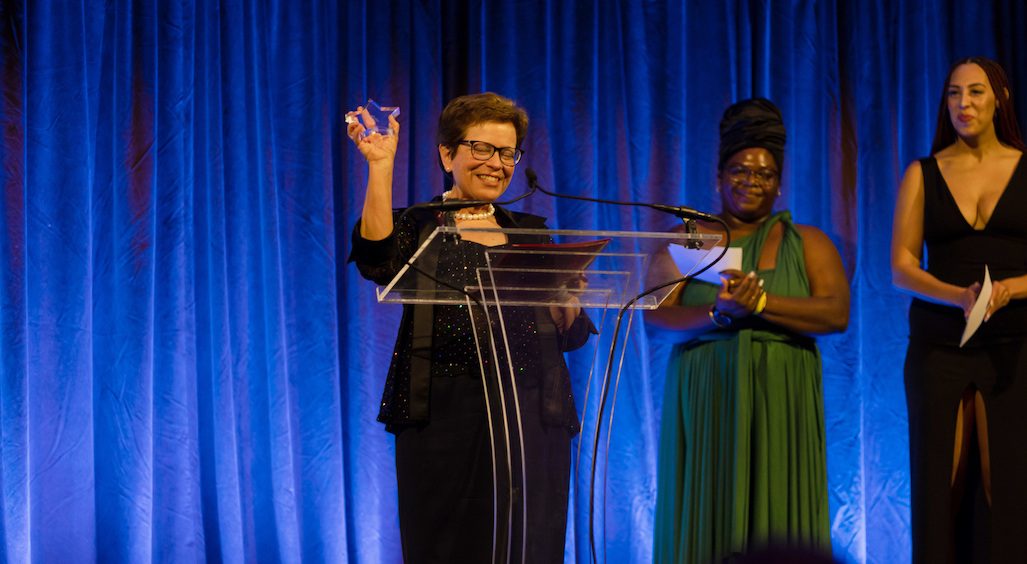 Posse Star recipient Sulman Usman is a Posse alumnus of Vanderbilt University. He is also the co-founder and CEO of Adaptive Green, a leading startup in the building sustainability space. Adaptive Green helps cities, institutions, and private developers tackle challenges presented by climate change, including rainwater management and building energy efficiencies. Some of the company's notable projects include the Gandhi Peace Garden and Solar Park at the United Nations, the Javits Center Expansion (the third-largest green roof and urban farm in America), and the Chrysler Building.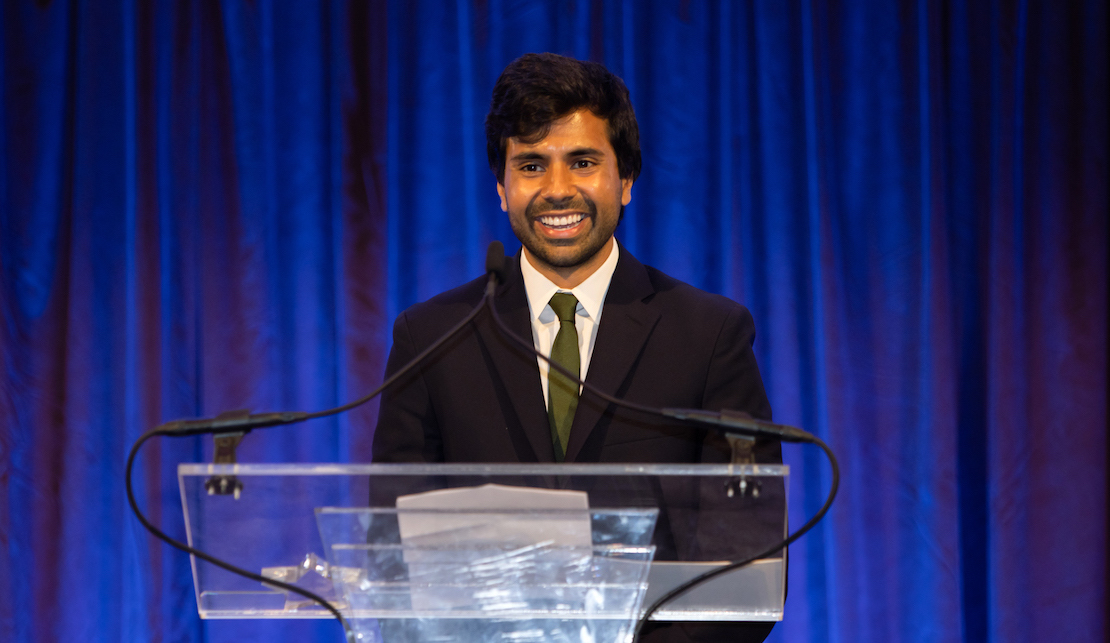 The Posse gala also included appearances by esteemed guests including Scholars, alumni, board members and community partners. The night honored the 10,000 Scholars who have been selected since the program began in 1989 and Posse's recent expansion with its Virtual Program and Posse Arts initiative.
Gala supporters spanned major corporate and philanthropic leaders, Posse Scholars and alumni, partner school representatives and friends. Posse thanks all of this year's generous gala sponsors.