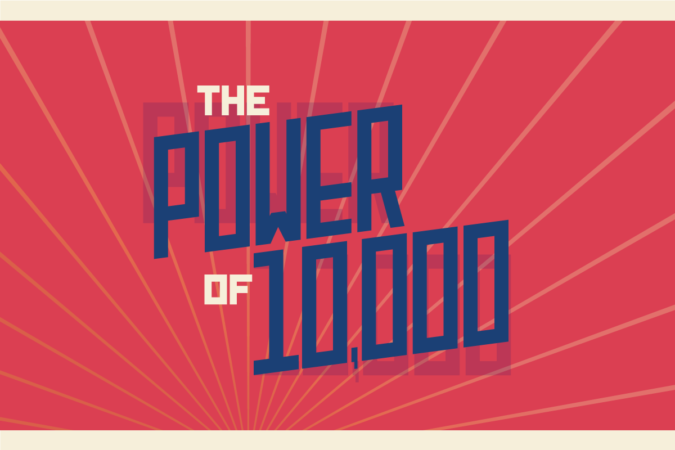 Location
Right here
Bookmark this page
Event Schedule
6:00pm: Virtual Power of 10,000
7:00pm: After-Party (RSVP required)
Make a Gift
Donate now to sponsor the event and support Posse Chicago.
This year marks an incredible milestone for Posse as it selects its 10,000th Scholar! Celebrate the Power of 10,000 with Posse Chicago and join us at this virtual event, where we recognize the strength of a Posse and celebrate diversity in higher education and the workforce.
Honoring
Chicago Public Schools
The event will take place right here, on Wednesday, October 28. No registration or ticket purchase is needed. Simply bookmark this page and we hope to "see" you then!
Click here to add this event to your calendar.
---
Interactive After-Party - 7
PM
In addition to the Power of 10,000, we are inviting you to join the Posse Chicago community via video-conference for a virtual after-party with tributes, toasts, and conversation.
Registration required - RSVP by 10/26 to attend this free interactive event.
After you sign up, you will get a registration confirmation email with further information. Details on how to access this interactive event will be emailed to registered participants two hours before the event.
---
Sponsorship Opportunities
Sponsorship levels for Posse Chicago's Power of 10,000 start at $2,500 but we welcome gifts of any amount in support of our program and Scholars.
Inquiries
For more information

Leslie Wooten